Bust the Bank Pokies Review
What is with this game that every slot player or newbie seems to be frozen when starting with this game? There are a lot of questions in mind especially from those who are just beginners.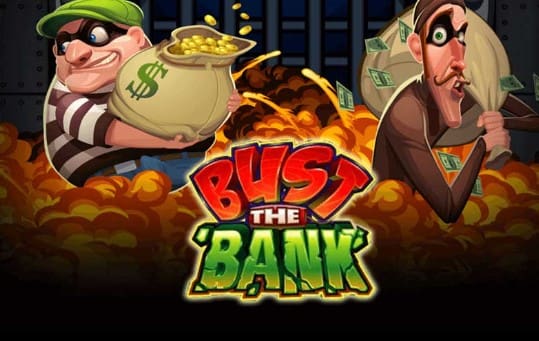 What is Bust the Bank Slot Game?
It is a micro gaming slot machine that is truly amazing and fun. In this game, you will see these different icons:
Robbers
Bombs
Ambulances
Faces
Police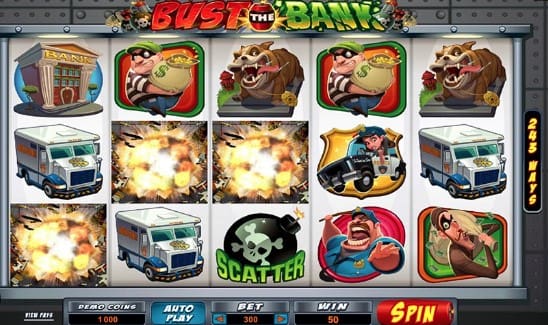 What is the Main Objective?
Bust the Bank is a real deal micro slot gaming that is highly anticipated by many players even on the go. It offers 243 different ways in order to get a win. The main objective of the game is to basically match the symbols that are coming from the left to the right or to any other active pay line that it has. All you need to do is to choose the coin value that you wish to gamble for this game, and simply point the number of coins that you want to play with. After doing so, you will be able to determine the total bet that you want to play with. You can begin playing Bust the Bank by clicking on the button that shows the word "spin" that can usually be found at the bottom of your screen.
You cannot see any J, Q, and K symbols in this game. Instead, you will see symbols that are wild symbols. Specifically, it is similar to the series of the Break DA Bank. In this game, there are two symbols for scatters and two bonus symbols.
Other people would say that this game lacks a separate pay table for its wild symbol. If you are into a wild and exciting game, then you go for this one. And if you are into animation, you will see a lot from here. It is funny to see the graphics when you win. For instance, if you win with three guard dogs, you will eventually see the dogs chasing happily around. Another thing is that when you win with a five-in-a-row, you will see the dogs bouncing with their tongues wagging.
Most people love to play the game because of the many bonus features that it provides to the players. There are additional wins that are given too. What else you will see in the game? You will also see bomb symbols that are scattered in the game. If you have three of these in the game, or more, then you will surely hit the winning spot. In addition to that, you will also be given 8 spins which are free. During these free spins, there are scattered bombs as well that could lead to an additional spin again. Aside from that, you will also see that reels 1 up to 5 are really wild when it comes to the graphics.
Piggy Bank Bonus
What is with this kind of bonus? When you see hundreds of signs, it does not mean you see Piggy at all. In reel 3, you will then receive a Piggy bonus symbol in any position there is. All you need to do is click on the symbol, and so you will receive tons of smashing coin prizes. This type of bonus is really rewarding, and you will see that each time there is a chance, you can multiply your winnings through the extra credits that you have. All these that you win will eventually be added up to your account balance.
Who else should we look after to? Larry and Bob will also reward you with tons of surprises and bonuses.


| | |
| --- | --- |
| Software | Microgaming |
| Volatility | Medium Volatility |
| Paylines | 243 |
| Reels | 5 |
| Min Bet | 0.01 |
| Max Bet | 1 |
| Free Spins/ Multiplier | Yes |
| Jackpot | 1500 |
| RTP | 96.5% |